-- Gray County Wind Farm --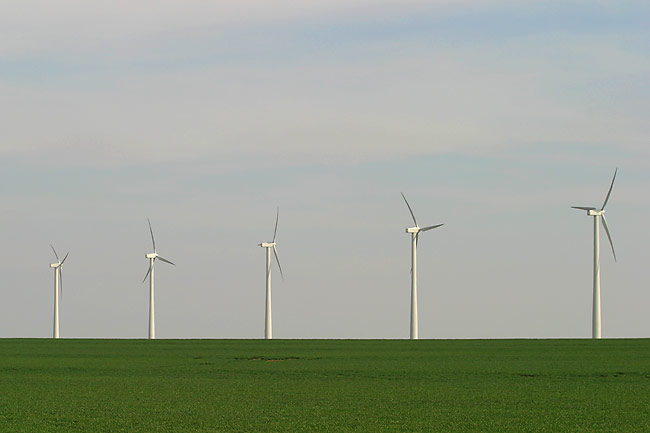 A few of the 170 wind turbines powering approximately 33,000 Midwestern homes
(generating capacity of 110 megawatts)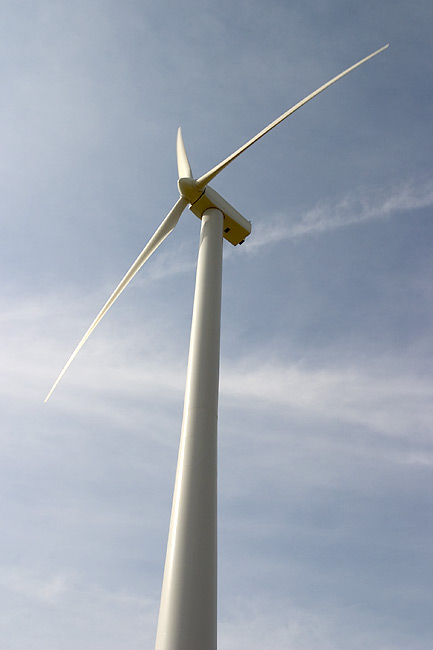 These large turbines operate when wind speeds are between 7-56 mph (11-90 kph)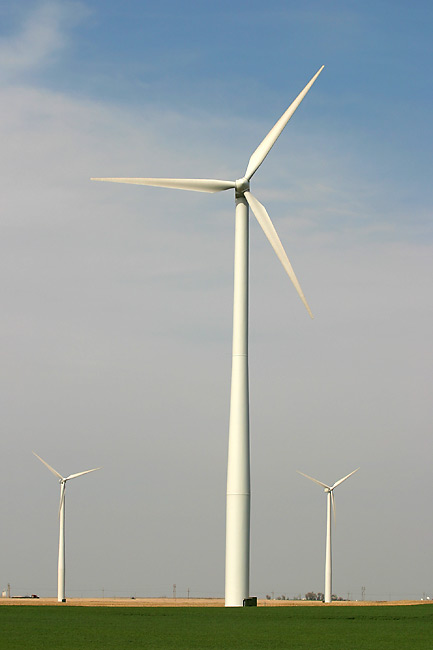 These towers are 217ft (66m) high, the turbines are 77ft (23m) long and weigh 3,300 lbs (1,500kg) each
---
-- Monument Rocks --
(Click for enlargement)


(Click for enlargement)
These rocks are approximately 70ft (21m) tall and were formed by layers of sediment when much of Kansas was covered by a great sea approximately 80 million years ago. These amazing formations have stood the test of time so far and have survived while the surrounding rock has eroded away.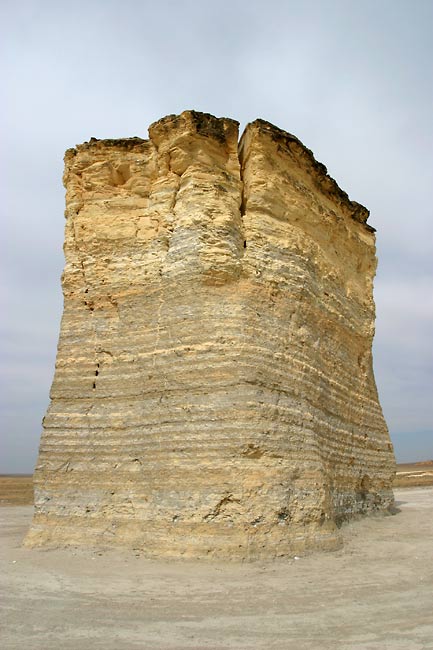 Some of these large cracks make you wonder how long some of these rocks will last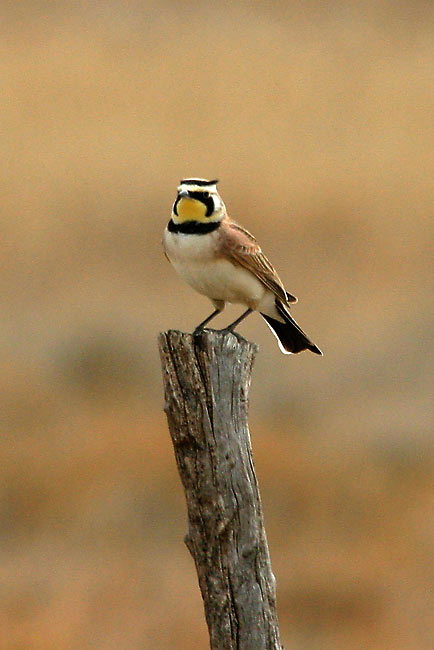 Horned Lark
---
-- Castle Rock --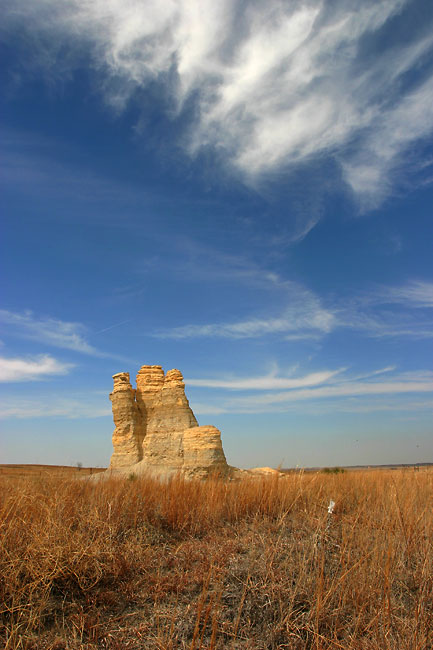 Castle Rock

View of Castle Rock and the surrounding landscape from a unique hillside to the south
(Click for enlargement)
Castle Rock is an amazing little rock formation that has stood the test of time for many years. Just in 2001, however, a thunderstorm brought an end to the highest pinnacle of Castle Rock. It now rests in a large pile of rubble on the backside of the formation. Seeing how Castle Rock protrudes from the often flat landscape makes it easy to understand why this has been a western Kansas destination ever since wagons first rolled across this area.
---
-- Cathedral of the Plains --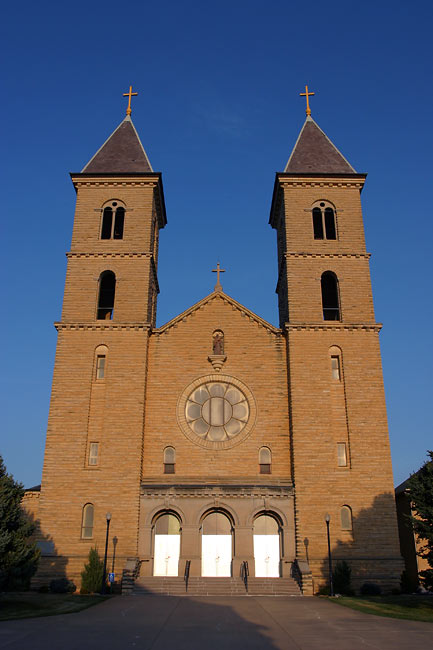 The outside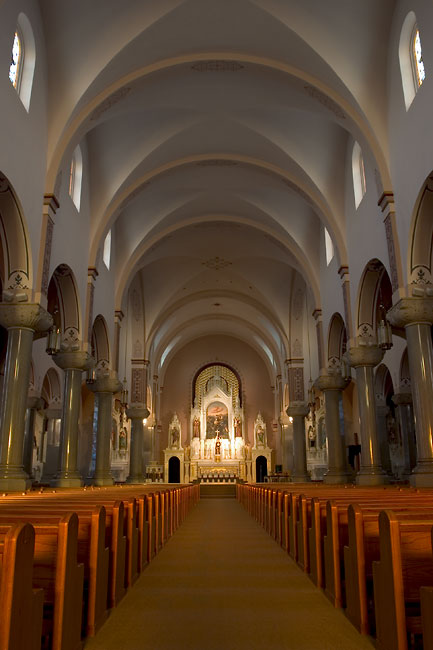 The inside
St. Fidelis Catholic Church sits in the small town of Victoria, KS. It is really just a short distance from large fields of wheat. This marvelous structure was started in 1908 and was completed in 1911 by a community with deep German-Catholic roots. It seats approximately 1,100 and was once the largest church west of the Mississippi River. The church includes 17 million pounds of native limestone and was quite a feat to build without the assistance of vehicles and other modern equipment.