June 23 - June 28, 2006
39. Reflections in Bow Lake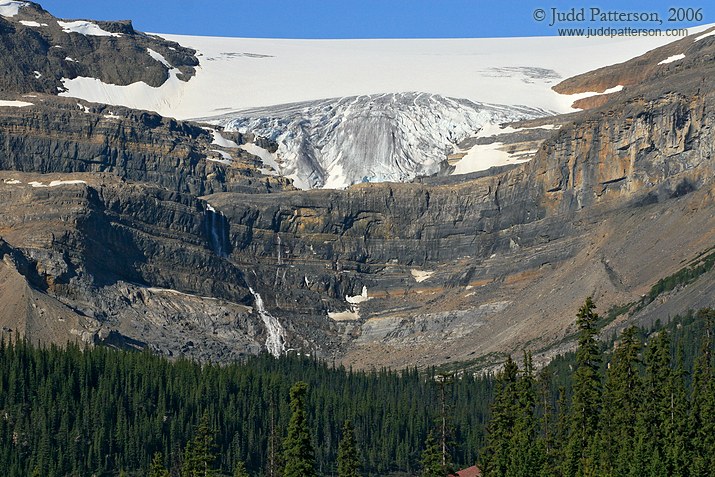 40. a glacier just past Bow Lake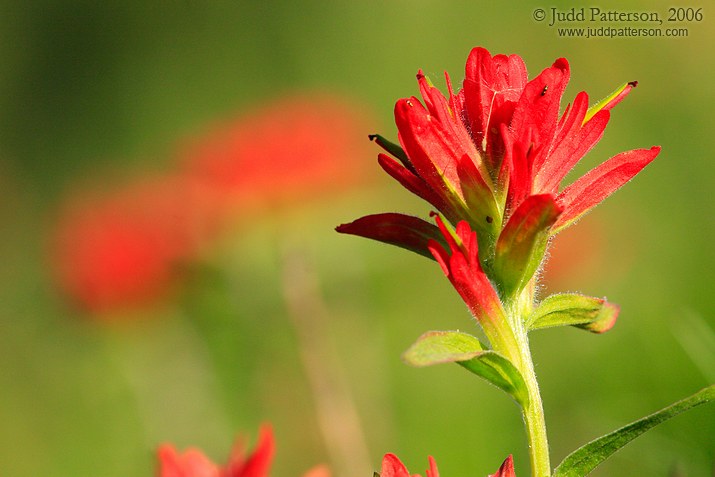 41. Indian Paintbrush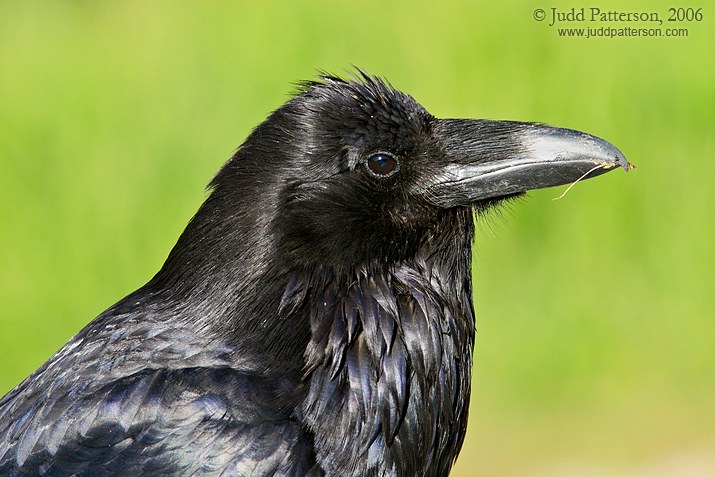 42. Common Raven - a seriously big bird!
43. The snowpack and glaciers hanging above Lake Louise at dawn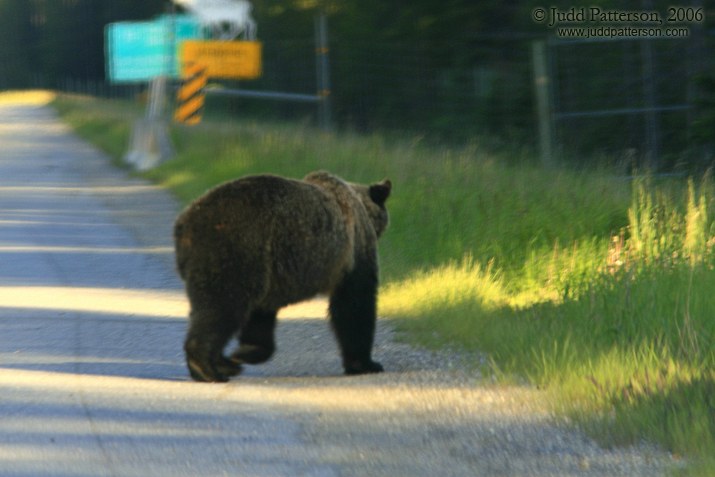 44. Not the greatest image from a technical standpoint, but that may be because it was taken at 1/60
second through the glass windshield. This is a Grizzly Bear crossing the road right in front of me. I had to stop my car on the busy highway or else I would have hit this big fellow. What a wonderful animal to see. I was tempted to stay and take more photographs, but I drove on by to give this animal the room and privacy that he needs.
45. Pika: You should have seen me scrambling over rocks for several hours to get a few good photographs of
these little guys. They are extremely active, and once they see you they can disappear into the rocks in
a flash. They are related to rabbits and hares, and are among my most favorite montane species.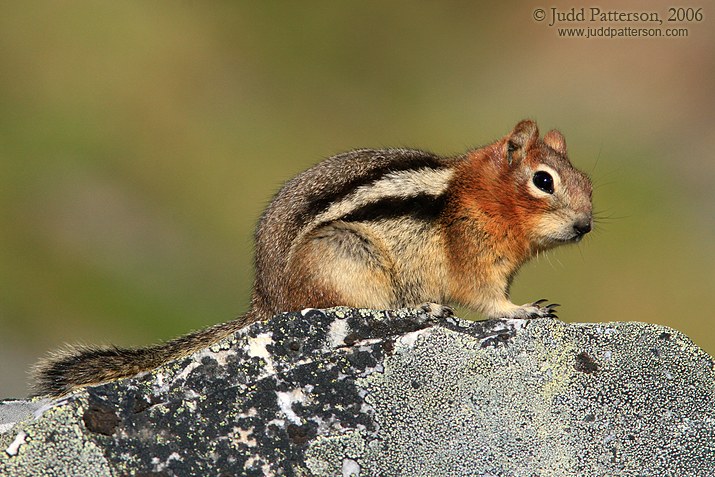 46. Golden-mantled Ground Squirrel soaking in that warm morning sun (so was I!)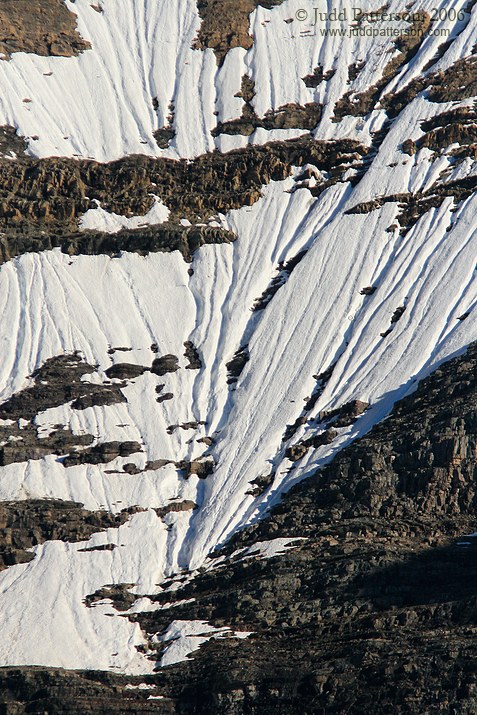 47. Looking up at the mountainside, I was intrigued by this pattern of snow tracks from past
snow slides converging on one point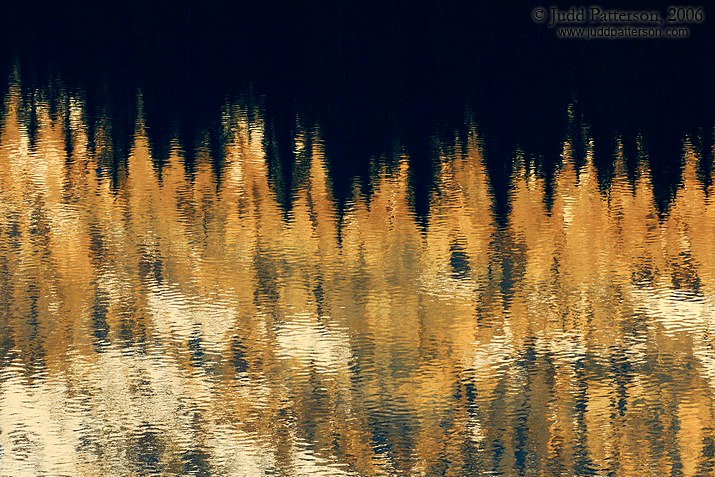 48. Abstract reflection of mountainsides in the typically turquoise waters of Moraine Lake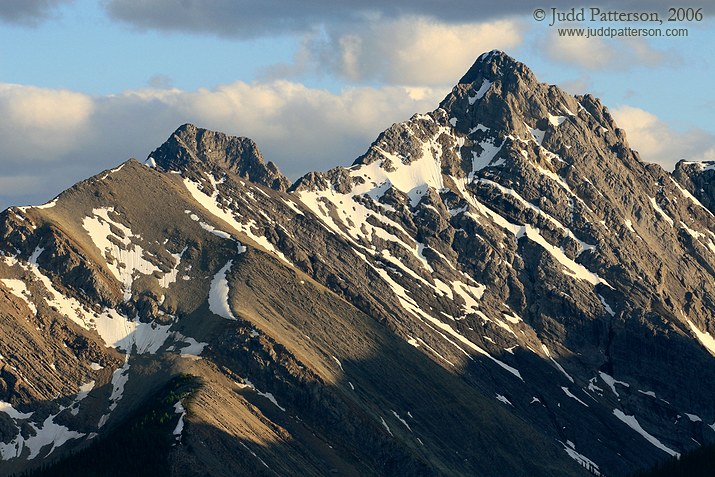 49.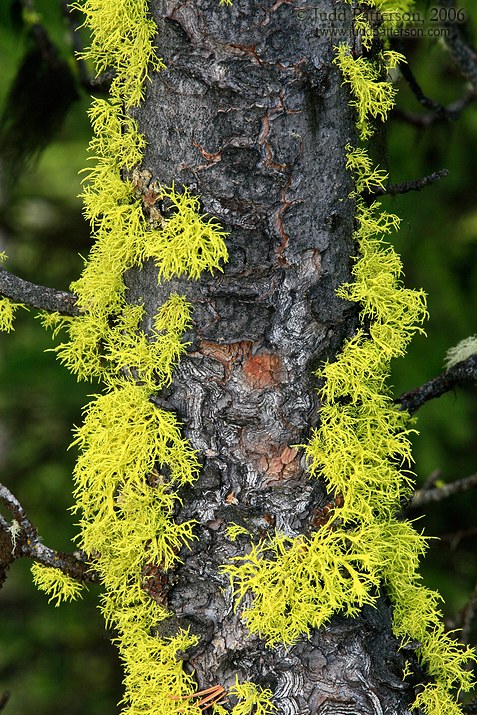 50. Vibrant lichen growing on a spruce tree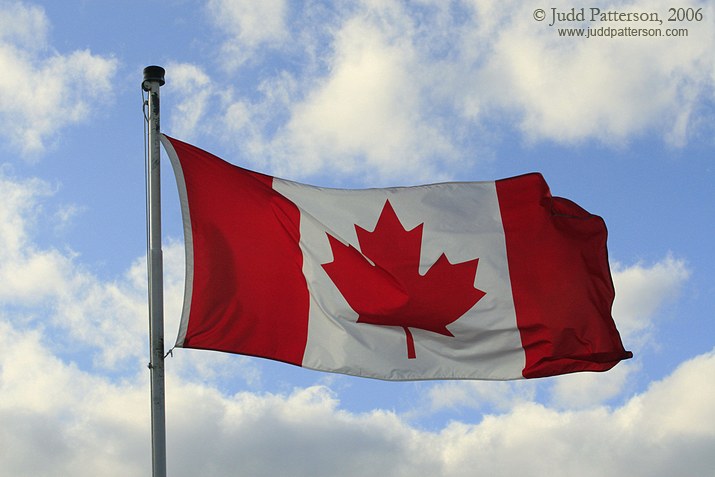 51. The Maple Leaf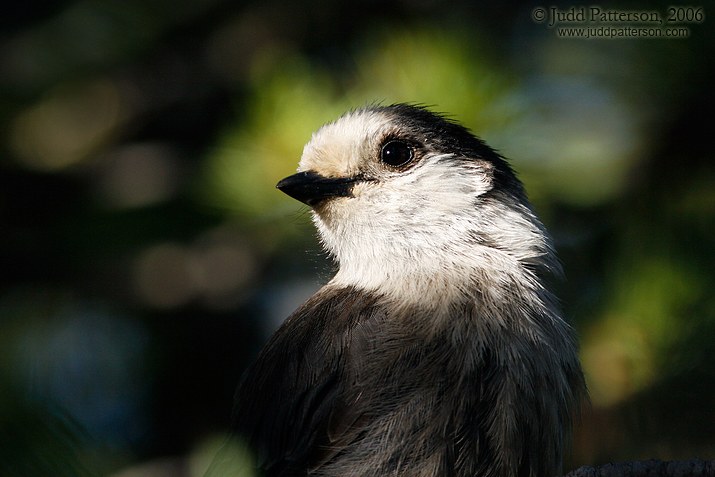 52. The light was just right to spotlight this Gray Jay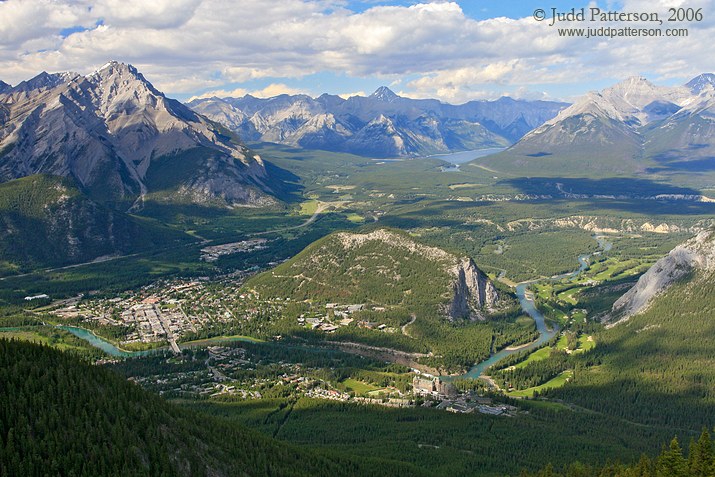 53. The town of Banff from above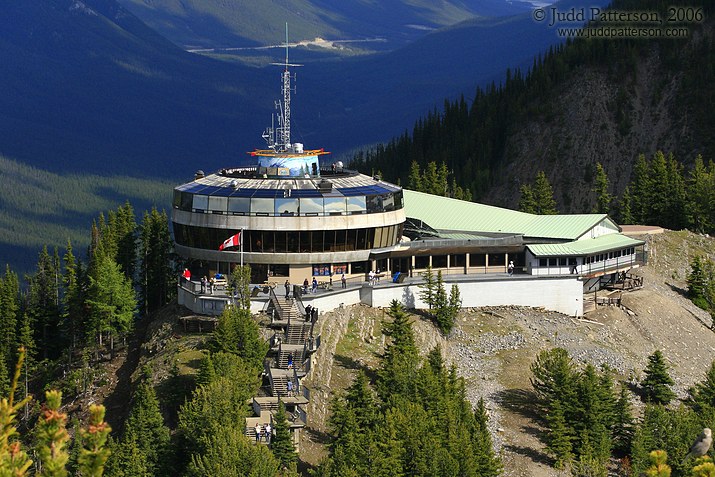 54. The visitors complex on top of Sulfur Mountain; complete with two restaurants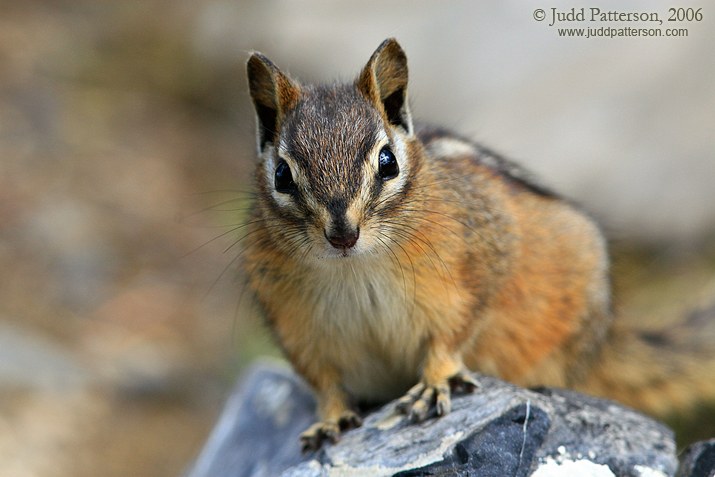 55. Least Chipmunk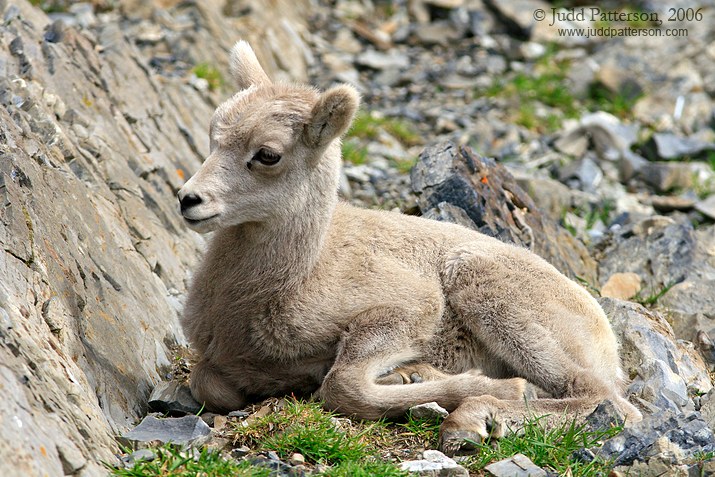 56. Bighorn Sheep lamb giving the legs a bit of needed rest after scrambling from rock to rock
57. Bighorn Sheep lamb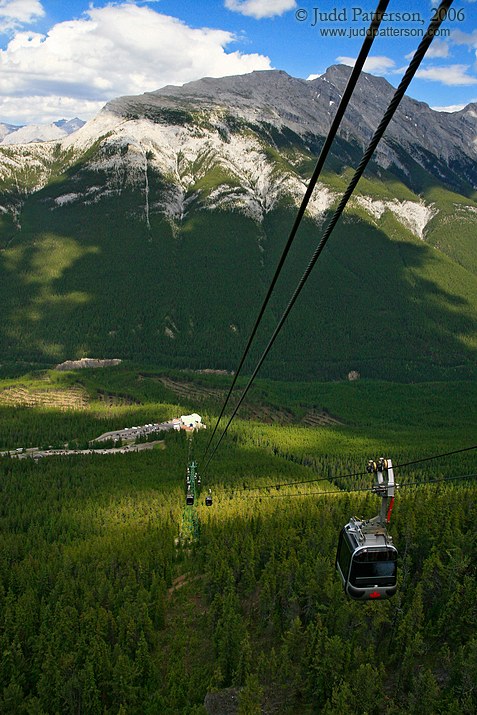 58. Taking the gondola up to Sulfur Mountain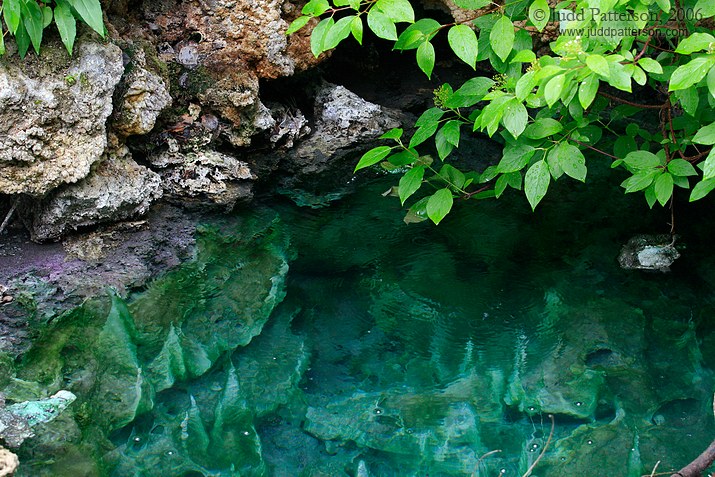 59. This is a small, colorful hot spring near the town of Banff. There were some very interesting conical algal formations in the very warm water.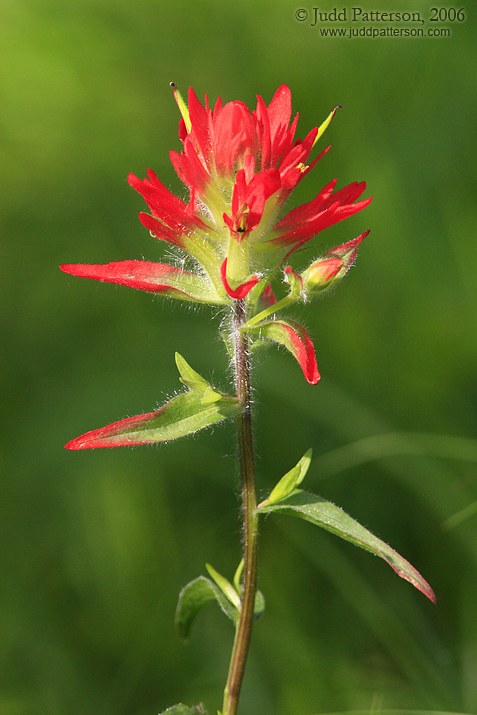 60. Indian Paintbrush - notice in the lower leaves the tips are red;
the red portions of this flower are actually the leaves,
with the small flower actually hidden inside the top leaves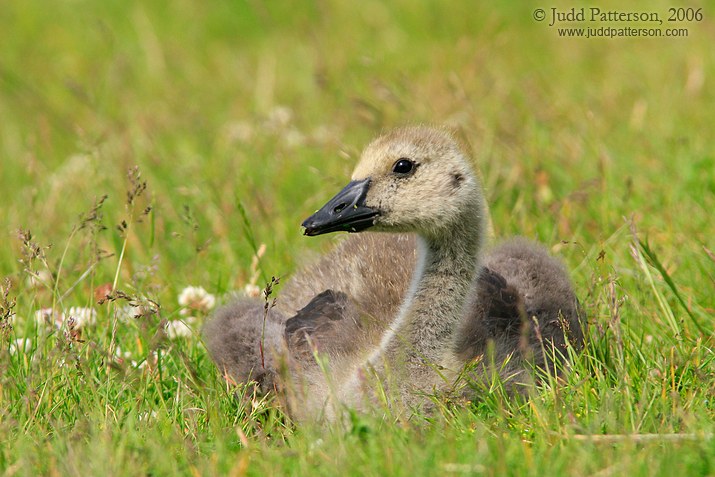 61. Canada Goose gosling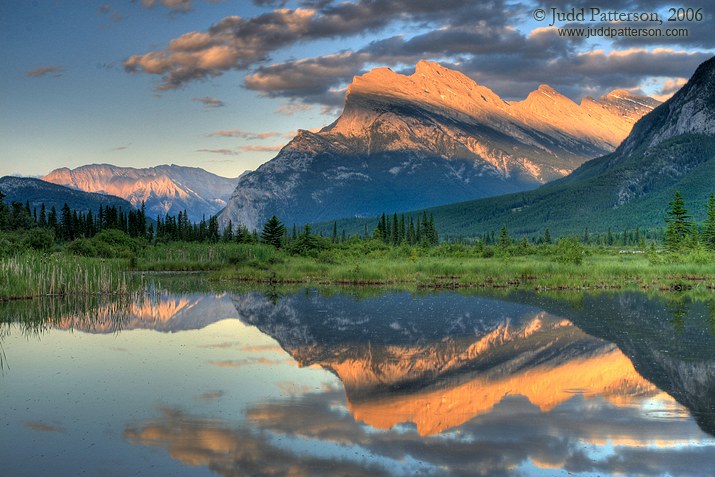 62. Mount Rundle at sunset from the third Vermillion Lake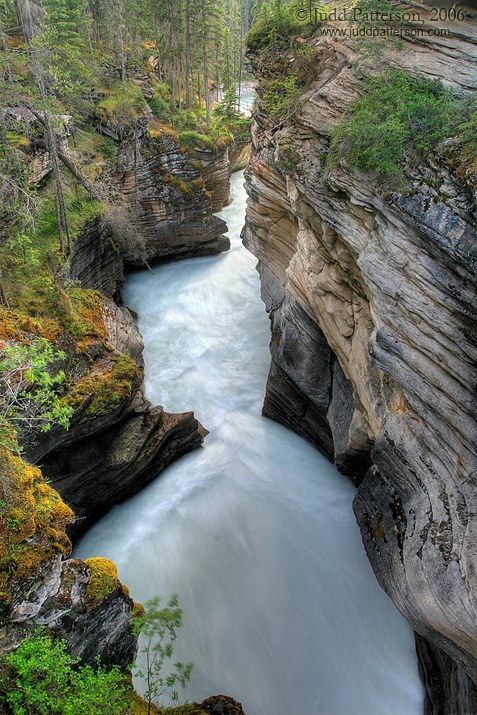 63.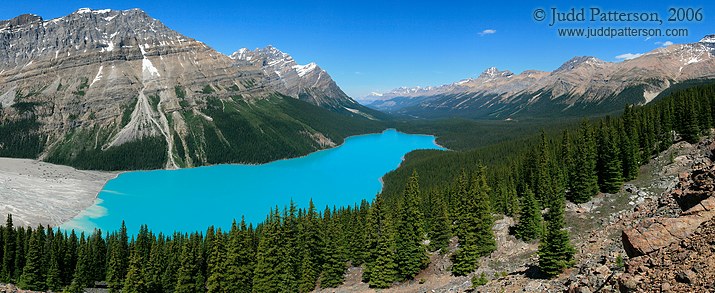 64. Peyto Lake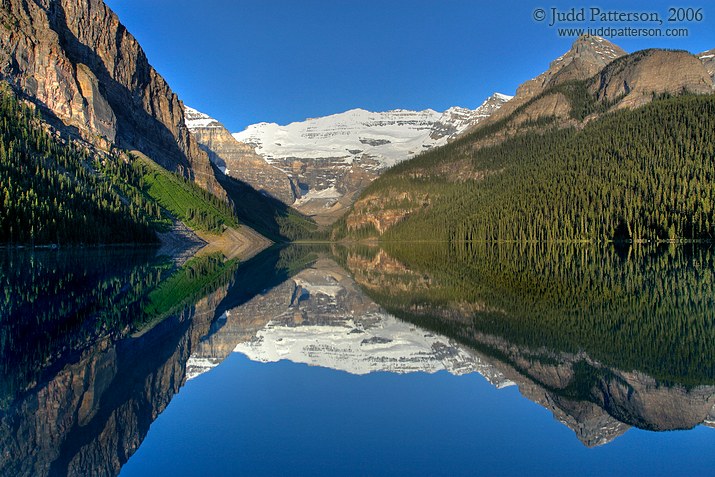 65. Lake Louise in the early morning light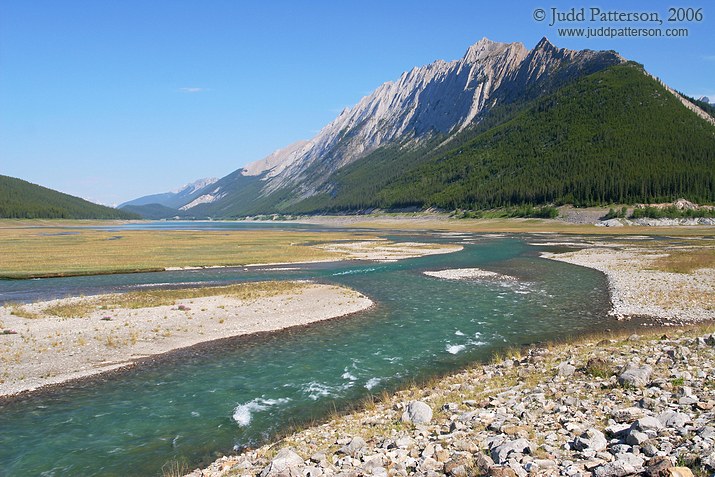 66. Medicine Lake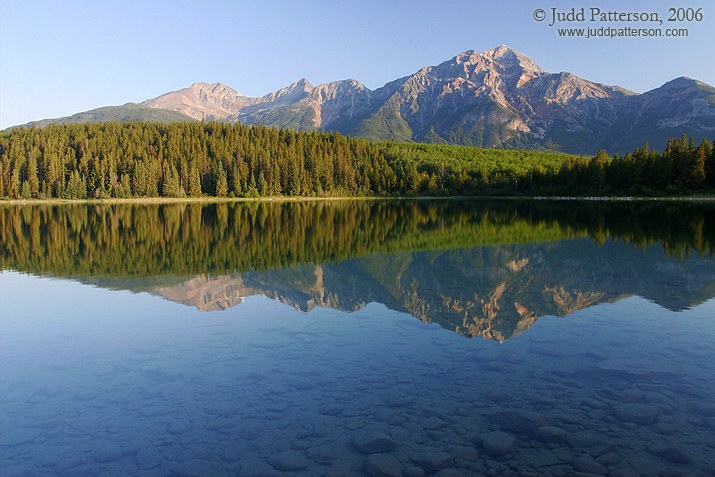 67. Patricia Lake - off to the left quite a distance there was a Common Loon calling...what a morning!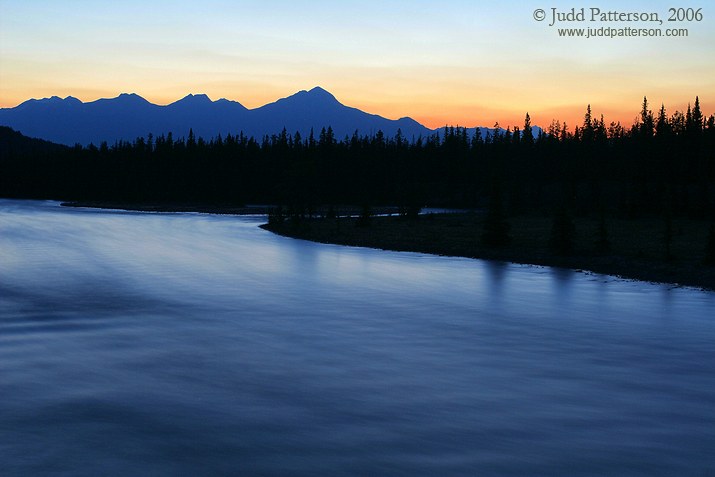 68. This was the view just 15 steps or so from my tent. The Kicking Horse River, flowing full
from bank to bank at midnight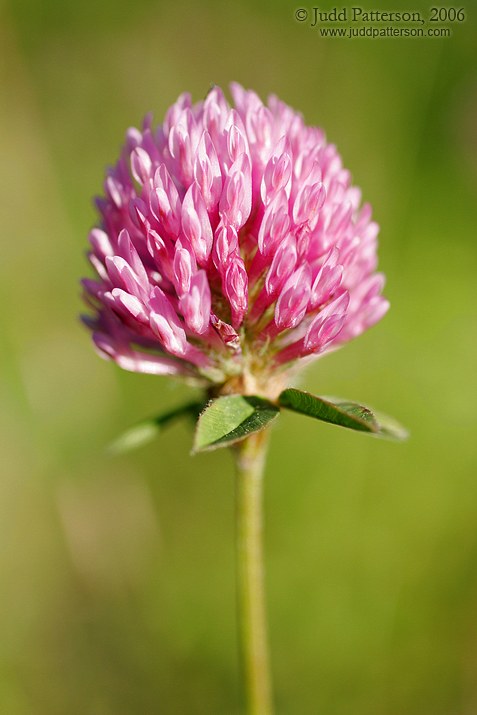 69.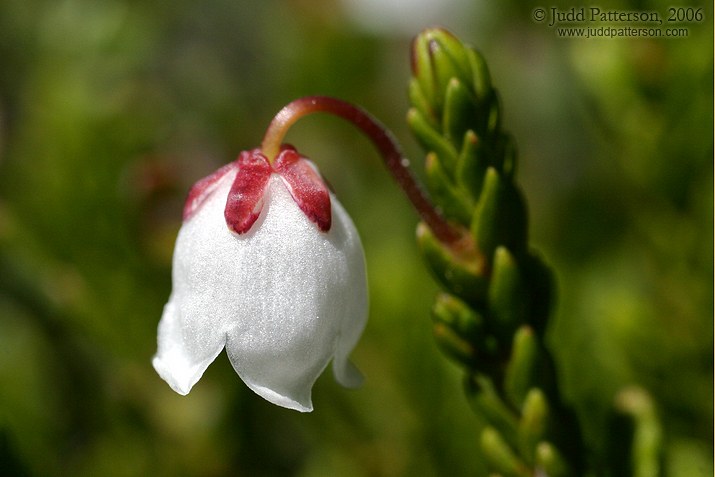 70. This is a heather of some species...very tiny flowers about 5mm across.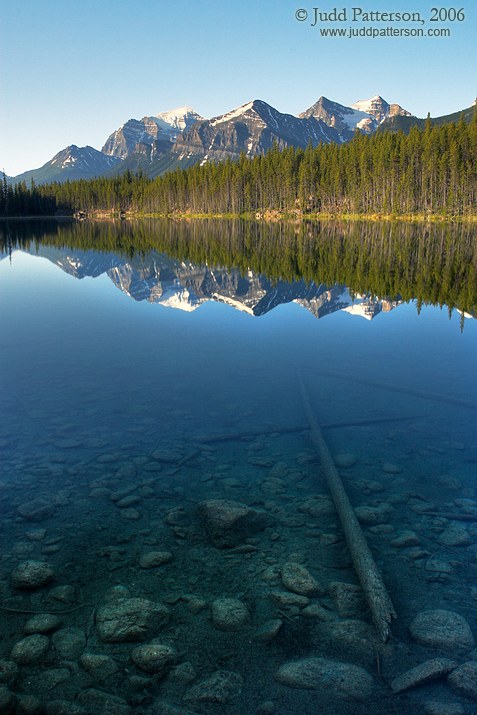 71. Herbert Lake in the early morning...a beautiful lake all to myself
x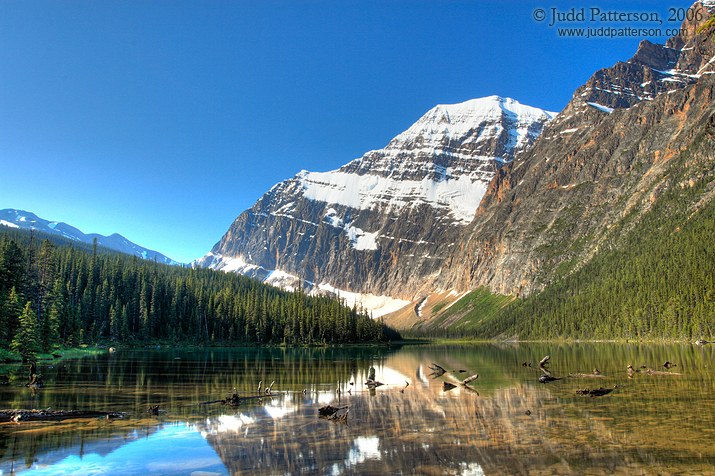 72. The snow-capped mountain's "real" name is Edith Cavell, but the
Native American name, White Ghost, really stuck with me